Cannubi
Cannubi MGA is the flagship of the company. If Piedmont had a Grand Cru classification system similar to the Burgundy one, Cannubi MGA (also called Cannubio or Canubbio) would be considered one of very few Barolo Grand CRU, quality wise too.
It has a long history: notes about this MGA were found in ancient documents dating back to the 1700's. The oldest bottle of the Langhe still preserved, is kept within the Manzone family archive, in the Municipality of Bra and bears the inscription "Cannubi 1752"; this precious bottle proves how much this MGA was already important and esteemed, long before the name Barolo was officially adopted to reference aged Nebbiolo from this area.
Cannubi has unique characteristics.
The quality of Cannubi grapes is related to the particular soil composition: this is indeed the only MGA in the entire Barolo production area, where the soils of Tortonian and Helvetian origin belonging to different geological eras, came in contact, merged and blended. The result is a unique mix. The high sand content gives the wine intense aromas: fruity notes of cherry and plum evolving in tobacco, rose and violet. Alkalinity and high calcium content provide a final touch of finesse and elegance.
Despite the high percentage of sand, the presence of silt and clay with its micro-elements, plus potassium and magnesium, provide an intense and lively color and a high polyphenolic concentrations. Fine sand together with the high content of clay and loam infuse the clusters of Nebbiolo grapes, destined for the production of Barolo Cannubi, with unique characteristics in terms of special finesse and elegance.
All these natural properties grant this wine exclusive quality and a refined style, which Damilano family handle with passion, enormous attention to details and precise winemaking techniques. The family is known for its historical presence on the Cannubi hill, owning about 2 hectares and leasing 8 more.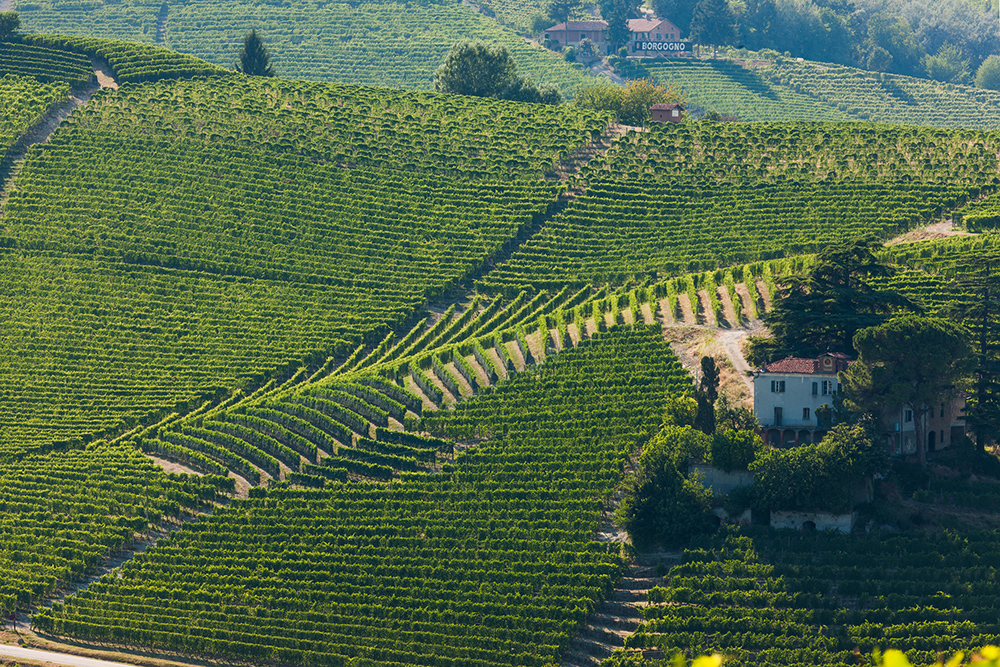 EXPOSSURE
South / South-east
CHARACTERISTICS
The high sand content gives Barolo Cannubi intense aromas like fruity notes of cherry and plum evolving in tobacco, rose and violet.
AREA UNDER MANAGEMENT
About 10 ha
SOIL
45% sand, 35% silt and 20% clay
AVERAGE HEIGHT
280 m a.s.l.
PLANTED
From 1945 to 2009