Not only ment for collectors, this case carries a wine regarded all over the world as the undisputed icon of Made in Italy.
This Special Selection is a further proof of the commitment Damilano family puts into bringing Nebbiolo, the main grape-variety of the area, to its best expression.
A precious limited edition hand-made box to bring home values like of tradition, knowledge and uniqueness of this land, admired all over the world.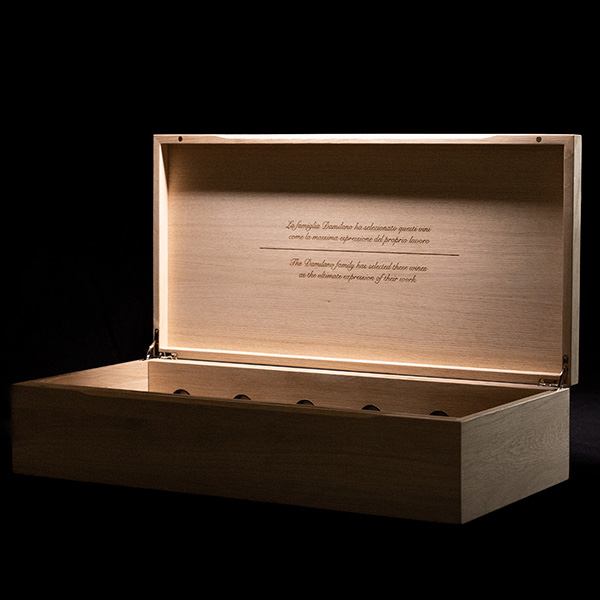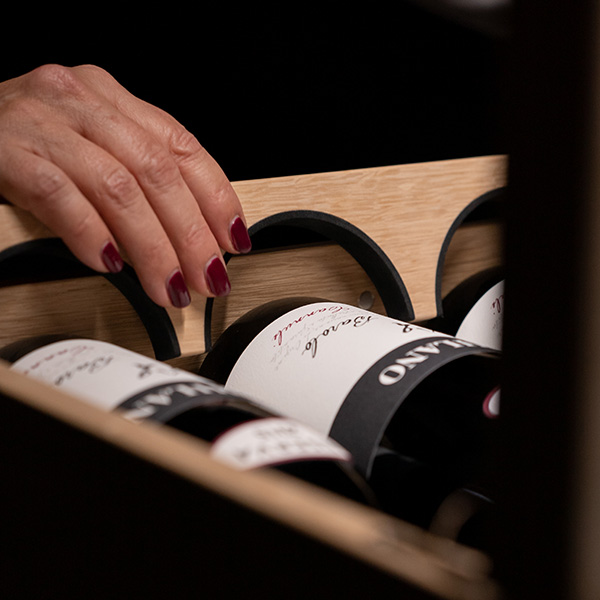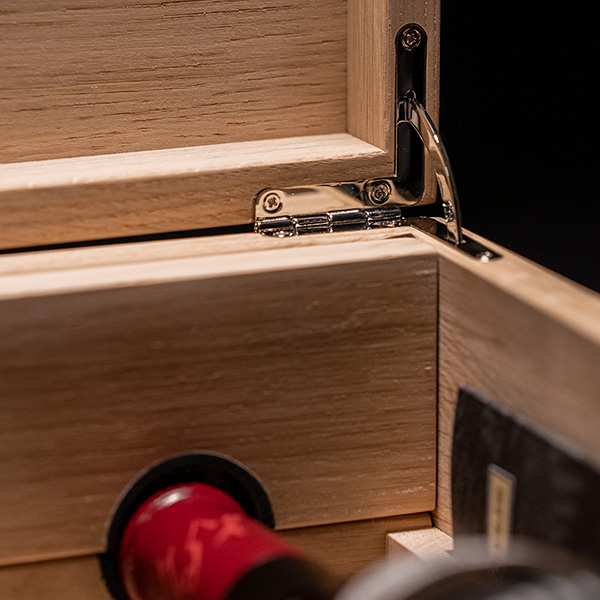 CASSE LEVIGATE E STUCCATE CON ANGOLI SMUSSATI E BISELLATI – CHIUSURA CALAMITATA CON INVITO ALL'APERTURA – CERNIERE E CALAMITE INTERNE A VISTA OTTONATE – GUIDE CON RIVESTIMENTI GOMMATI PER BLOCCAGGIO BOTTIGLIE
SPECIAL SELECTION
Vertical Barolo Docg Cannubi
Cannubi is the flagship of Damilano winery, one of the excellences of Barolo appellation, belonging to the top quality wine scene. Damilano family has interpreted this territory with dedication and respect, creating an extraordinary wine in terms of style and elegance, starting from the 1997 harvest. This special collection includes 2009, 2010, 2011, 2012, 2013, 2015 vintages, creating a unique opportunity to bring home the unparalleled nuances expressed by this wine.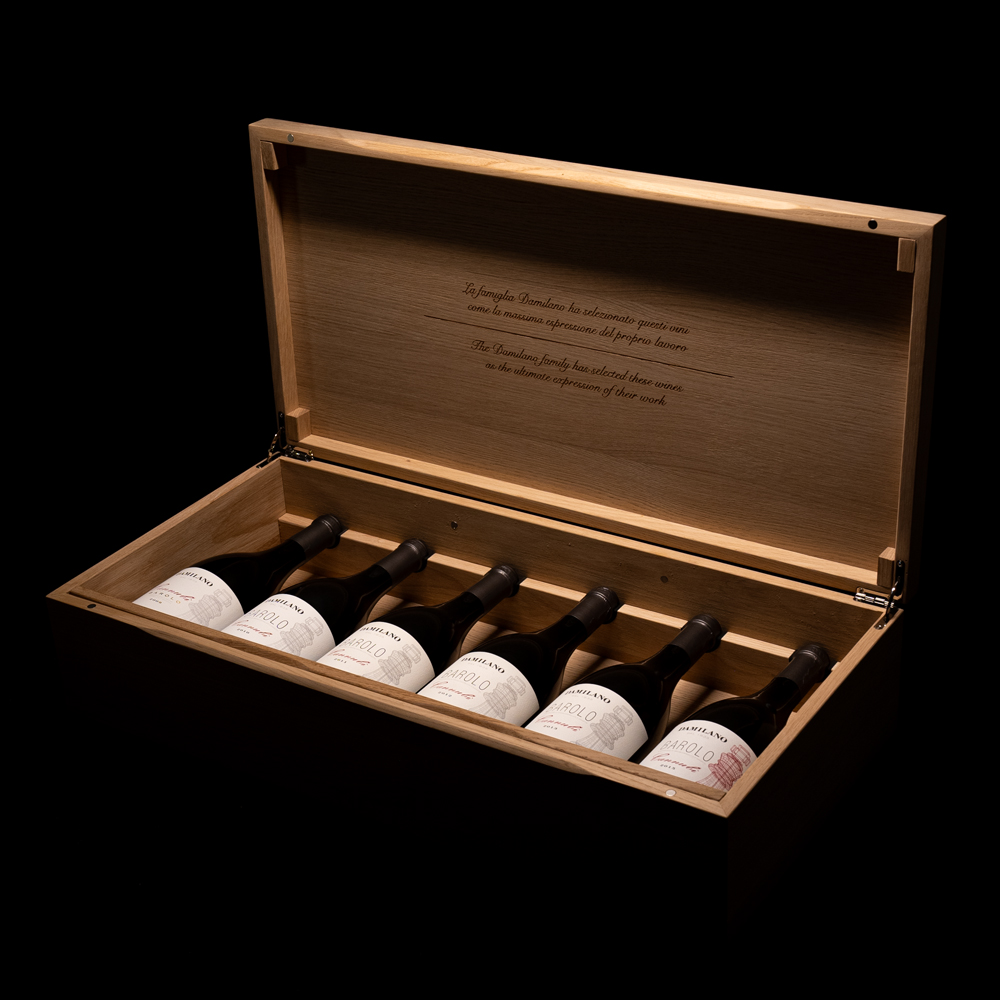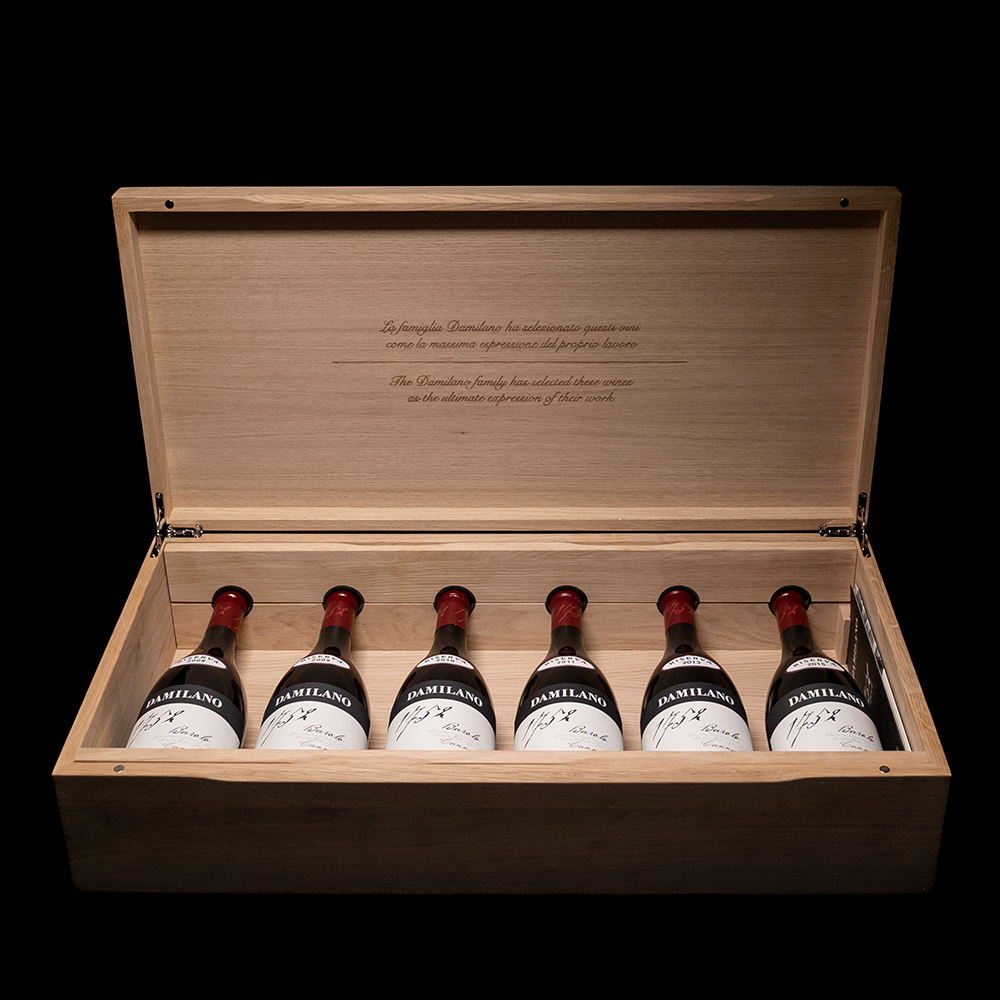 SPECIAL SELECTION
Vertical – Barolo Docg Riserva Cannubi "1752"
Riserva "1752" represents all the dedication, mastery, passion and study that Damilano family puts into their work every day. This selection includes 6 vintages: 2008, 2009, 2010, 2011, 2013, and 2015, starting from the year of launch of this project which undoubtedly represents the essence of Cannubi.
SPECIAL SELECTION
Horizontal tasting – Barolo DOCG Vintage 2016
Only one great vintage for this selection: 2016. Cannubi, Brunate, Cerequio, Liste and the new Raviole are the single vineyards of the company, they greatly differ in terms of organoleptic spectrum, each resulting from the respective soil's characteristics. Alongside the five MGA (single vineyards), there is Barolo DOCG Lecinquevigne, a blend of Nebbiolo grapes coming from different municipalities, located in the Barolo production area.